50 mL, 32mm Snap-On Finish, Black, Sets, Bottles/Pumps, PP, Airless Cylinder Round, Pearl Mini
Item# SET-2610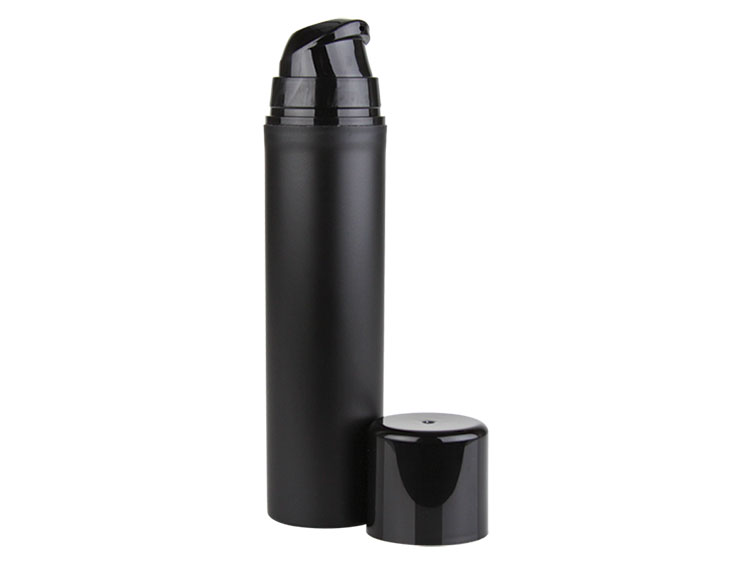 Deal
50 mL, 32mm Snap-On Finish, Black, Sets, Bottles/Pumps, PP, Airless Cylinder Round, Pearl Mini
Item# SET-2610
Pearl Mini Airless Dispenser Set; Includes 50 mL Cylinder Bottle, Snap-On Metal- Free Airless Treatment Pump With Overcap, By Silgan; Matte Finish, Top Fill And .4 mL Output
Pearl Mini Airless Dispenser Set; Includes 50 mL Cylinder Bottle, Snap-On Metal- Free Airless Treatment Pump With Overcap, By Silgan; Matte Finish, Top Fill And .4 mL Output
Pearl Mini Airless treatment pump sets made by Silgan offer a metal-free system that is ideal for cosmetic, personal care and medical applications. Airless packaging is great for sensitive or preservative-free products, like skin creams, make-up, treatment serums, facial lotions, hair oils, and more. These airless treatment pump sets are available at wholesale pricing in our Continuous Stock line. Remember to always test your product for compatibility before purchasing. Contact your sales representative today for pricing and samples at 775-356-6111 or 800-787-7587.
50 mL, 32mm Snap-On Finish, Black, Bottles, Other, Airless Cylinder Round, Pearl Mini
Case Dimensions:
24X16X13 in.
32mm Snap-On Finish, Black, Airless Pearl Mini Act With Hood By Silgan Requires Cylinder
Case Dimensions:
24X16X11 in.
Similar products
E.J. McKernan Co. © 2023. All rights reserved.